dinner with the president of the portuguese parliament
We are pleased to invite our club members to an exclusive dinner with Mr. Eduardo Ferro Rodrigues, President of the Parliament of the Portuguese Republic, on the 13th of May at Grémio Literário.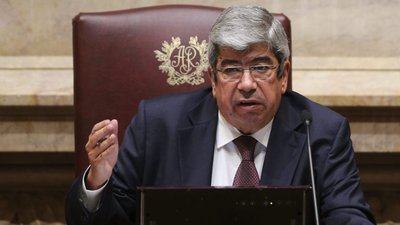 Mr. Eduardo Ferro Rodrigues holds a degree in Economics from ISEG. His involvement in the portuguese politics started soon, when he played an important role in the opposition to the dictatorship and later, in the times following the revolution.

He later joined the Socialist Party, was appointed Minister of Solidarity and Social Security in 1995, and reconducted as Minister of Work and Solidarity in 1999. He became Minister of Public Infraestructure in 2001 and was elected Secretary-General of the Socialist Party from 2002 until 2004.

Our guest is also invited lecturer on Economics at ISCTE and, from 2005 to 2011, was the permanent representative of Portugal to the OECD.

Mr. Eduardo Ferro Rodrigues was nominated President of the Portuguese Parliament in 2015.

This event will be held in portuguese.